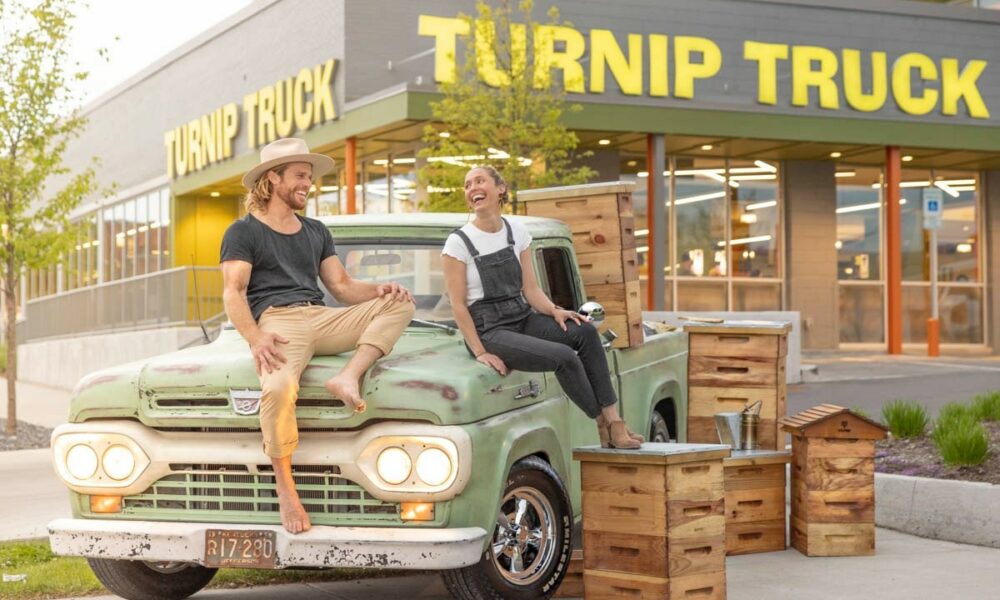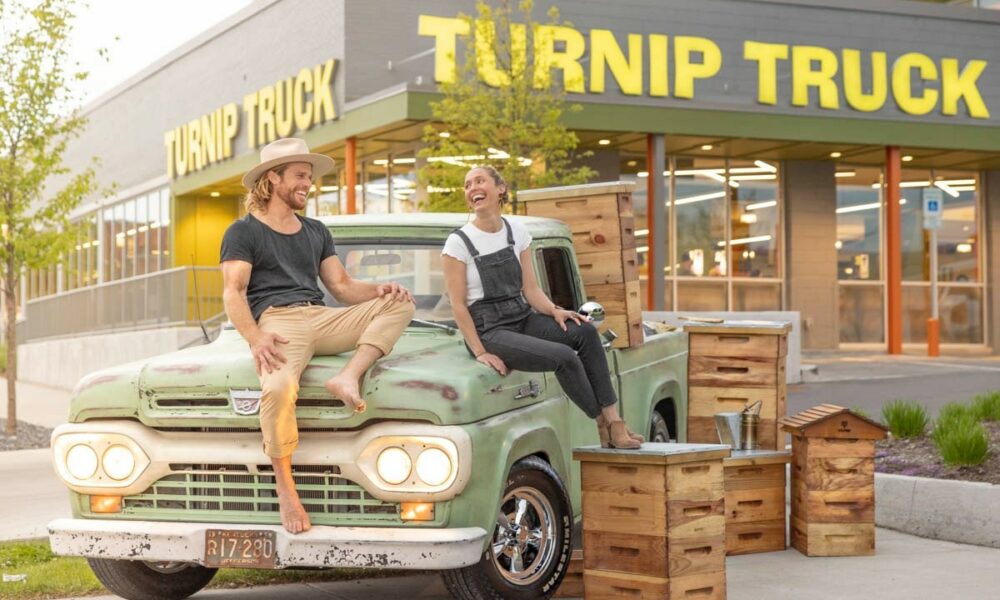 Today we'd like to introduce you to Steven Abernathy & Claire Papevies. 
Hi Steven & Claire, thanks for joining us today. We'd love for you to start by introducing yourself.
Greenwood Urban started when we took our careers of art, design and film and combined it with our love of bees and chickens. We used this to spread awareness and connection in our local community; giving the intention and emphasis on supporting "The Hive". We have a stronger message than just beekeeping and bottling honey. This was an opportunity we saw to tie the knot of the metaphor, Nature to Neighborhood. East Nashville is a collective of creative individuals where we all share our talents and gifts with one another. The past two years have brought our tribe even closer. We value each other's endeavors and love supporting one another. It is amazing to see how combining the world of art and honeybees is developing so many meaningful relationships.
One of our neighbors and brand designer, Michelle Haft, helped bring our honey label to fruition by taking our idea of putting Steven's artwork on the bottle and designing an intricate label that implemented all of our ideas. Another neighbor, Boo Gordon is known for her homemade baked goods and sharing with all of us. Kerry Pudenz is our neighborhood handyman who helped us construct our chicken run. No matter what, our community is always here for one another sharing food, music, art and each other's company. 
We have held concerts on our lawns where some of our neighbors performed songs they had written and played their music together. The kids on our street even started an impromptu neighborhood art crawl where the adults joined in, displaying their artwork as well, on their porches for everyone to enjoy. You would be amazed how much talent you find if you get to know your neighbors and support their local businesses. Steven and I wanted to contribute. Neighborhoods are delicate ecosystems, much like honeybee hives. We believe supporting the East Nashville "Hive"— the people, the culture, and the small businesses that make it unique and keeps our local community thriving. 
Greenwood Urban started with one hive and has now expanded to 24 hives. We have apiaries at three different locations in East Nashville. One location is the rooftop of our favorite local organic grocery store: The Turnip Truck, another is in our backyard and the rest are on a private property of five acres backing up to Cornelia Fort Airpark. 
Each batch of our honey is a limited edition from a specific hive. Each hive is named and written on the bottle so everyone can taste the different notes, aromas, and flavor changes that all of our hives produce based off the different time in the season and pollen sources the bees are foraging on. We do not mix all of the honey harvested together. Our bottles feature Steven Abernathy's original artwork signifying which apiary location our honey comes from. The bottles are finished with a beeswax seal made from the excess honeycomb wax cappings after the harvest, which are then melted down and tinted black with activated charcoal and finished with a Greenwood Urban wax seal stamp pop of color. 
We both have always been inspired by nature and Steven has been an artist for as long as he can remember. We wanted the two worlds to combine as they exist mutualistically together. Beekeeping and selling our honey gives us a chance to connect the dots between love, nature, art, and community, building a powerful bond with each other while sharing our journey and honey with our neighbors. We find it important to provide our community with immune support for their health and allergies from local honeybees who pollinate 80% of crops providing food for all of us. 
We see art, connection, and love throughout the entire process. We work together on everything creating a balance with one another while witnessing many life lessons taught to us from the honeybees and the way they run their colonies and support their community. Honeybee traits are very similar to the traits of highly successful people. They are disciplined, work as a team, and provide particular skillsets they are best at in order to help their colony survive and thrive. Honeybees prioritize what is most important at that time for their colony's survival as well as take an ample amount of rest to maintain their health. 
The way a colony functions in maintaining their hive is extremely meticulous just like their creation of their comb, resembling an absolute masterpiece, inspiring Steven for his next art series showcasing the honeybee. 
Every day is an unpredictable journey that keeps unfolding beautifully contributing to Greenwood Urban and Steven Abernathy's Art and Design creating a symbiotic relationship much like the honeybee. 
Can you talk to us a bit about the challenges and lessons you've learned along the way? Looking back would you say it's been easy or smooth in retrospect?
The smooth has been most of the journey. It's given us an amazing chance to communicate and bond in nature and together. We both love everything we do and the message we spread…so that makes it a much easier process when there is passion involved. 
The struggle has been time and organization. It all takes so much time and prioritizing which thing needs to come first, and sometimes you have no chance to switch things around because animals are involved. We could be working on art and design for a client and get called to catch a swarm of bees from someone's yard who is deathly afraid of them. Each day is a journey and doesn't always go as planned. 
Running all of the parts of our multifaceted unpredictable business is sometimes a challenge. From the sweat and stings to the branding and bottling, to the painting and carvings, to designing a room to reflect our clients' personality; we have learned to stay focused, the importance of prioritizing, and how to easily adapt to change. Recognizing our quality of life and making time for each other are key elements that we are constantly aware of. We have learned the importance in believing in yourself, your partner, your product, and your community as well as understanding the magnitude of nature and the role it plays. We are a tiny part of this massive, beautiful ecosystem. 
Alright, so let's switch gears a bit and talk business. What should we know about your work?
Everything we do is inspired by our love of nature. Our chickens and honeybees are just a gateway to spark creativity into Steven's art. We use these things to create a community of supporting local, like supporting your hive to make it thrive. We are proud of our message, using art and nature to bring people together to connect and share their gifts and passions. Respecting the environment by promoting respect for the honeybee and helping to educate people on the importance of honeybees. 
We believe our branding sets us apart from other honey labels. Each bottle of our Honey has original artwork from Steven Abernathy featured on our label. Every part of our harvest is used from the extraction process to help seal the bottle. Nothing goes to waste. 
Alright so before we go can you talk to us a bit about how people can work with you, collaborate with you or support you?
Help spread the word about the importance of honeybees, spread our message about supporting local and find a local artisan to support in your community. Support your local beekeepers. If you like honey and abstract art check out our honey line and Steven's artwork. The more support we get in spreading our message, the more we can help grow a positive community of creatives that find connection through nature, art, and love. 
Help others understand the importance of self-expression by supporting them as they tap into their own creativity. Creativity exists inside all of us. 
We love working with other creatives and are open to any ideas that reflect our passion and mission for a successful collaboration. 
Keep an eye out for Steven's upcoming series on the symbiotic relationship between humans and honeybees. 
Contact Info: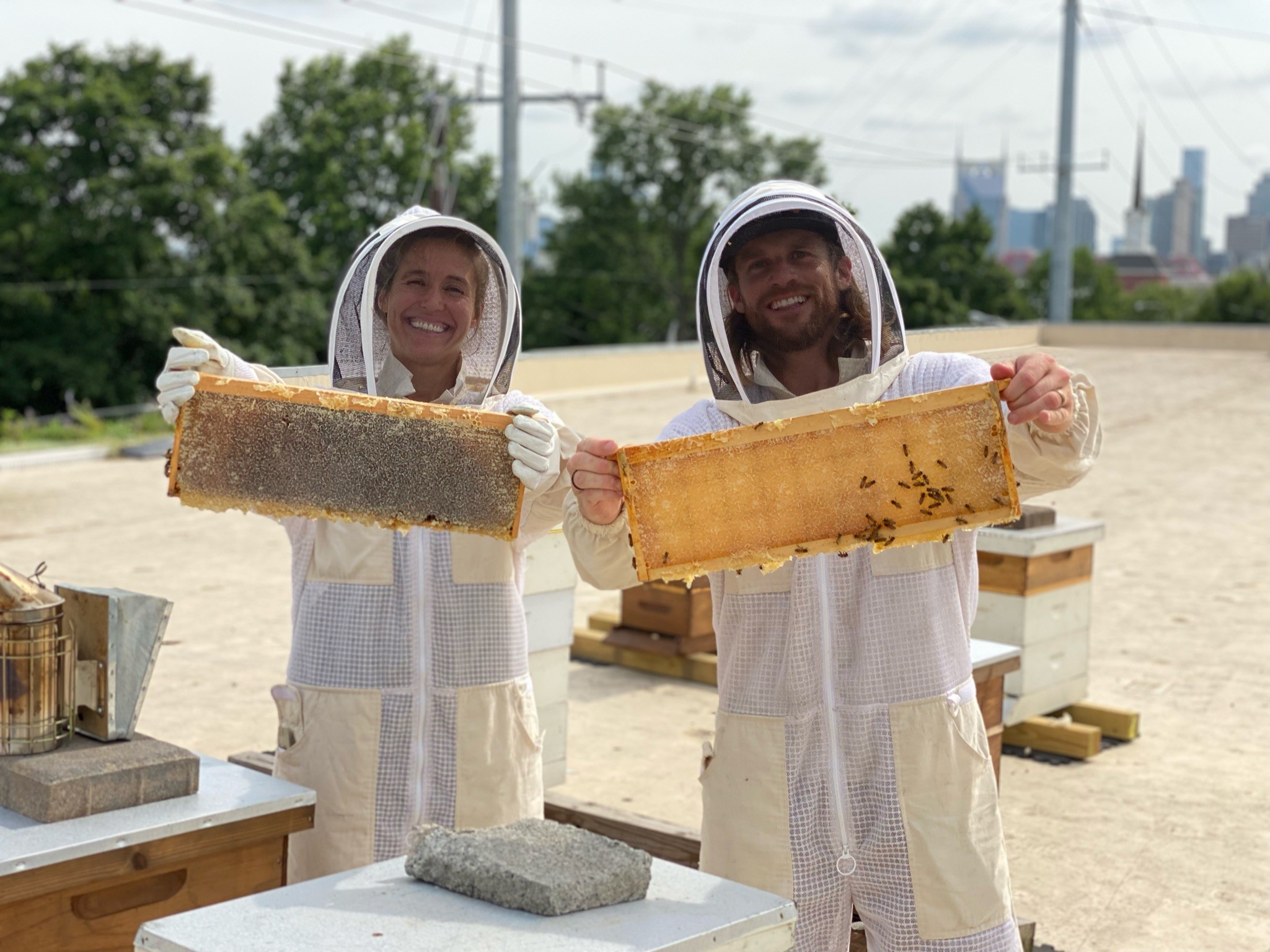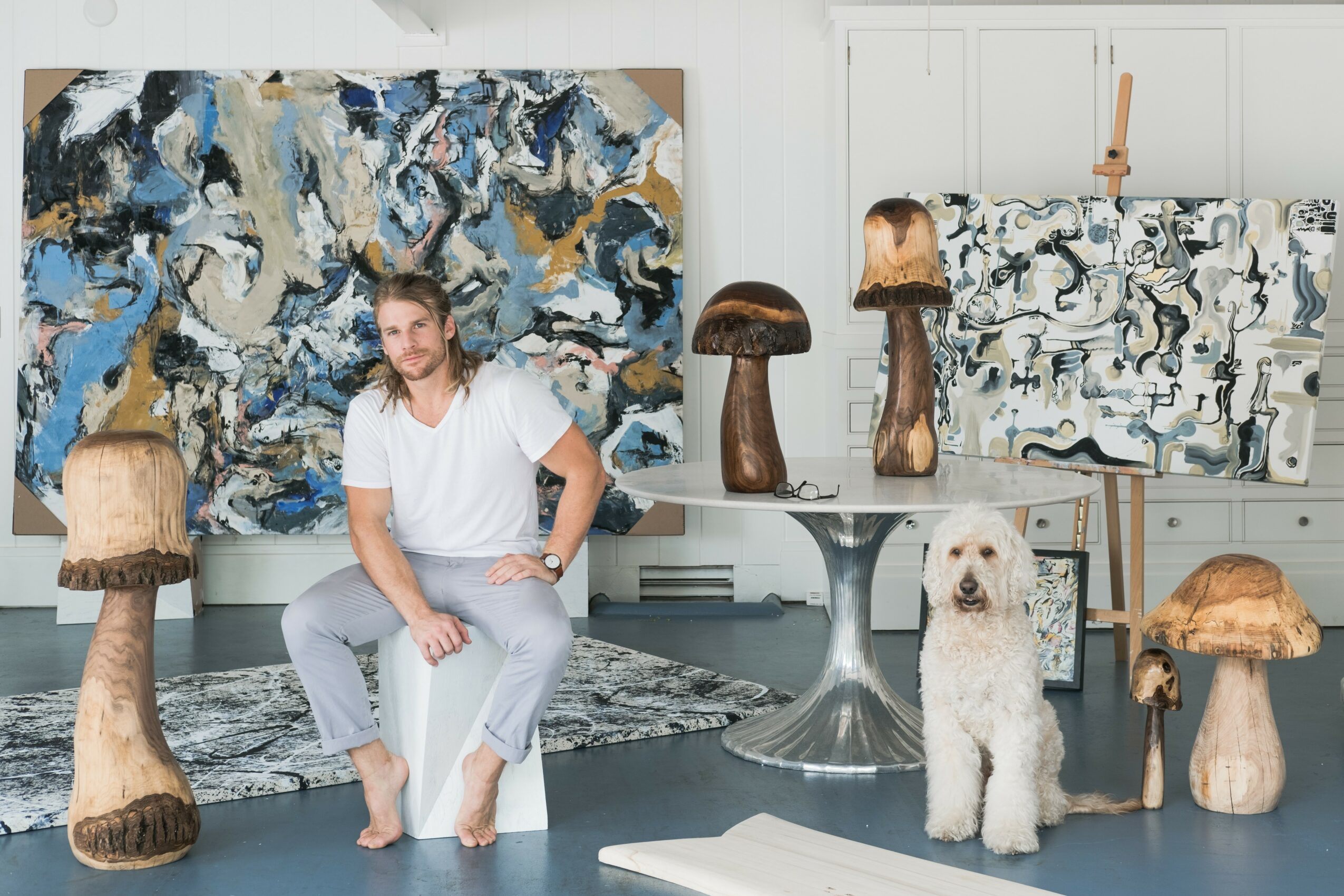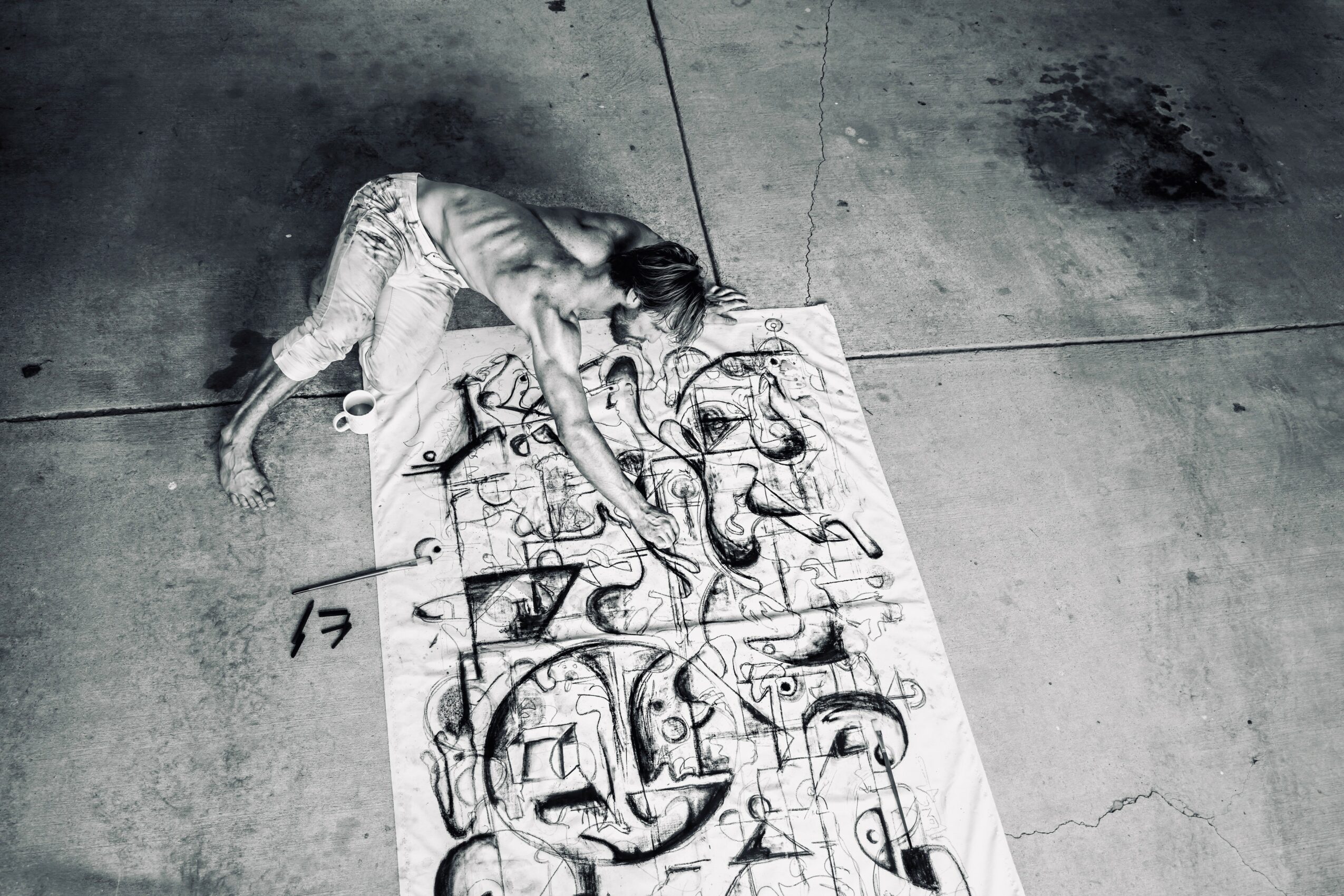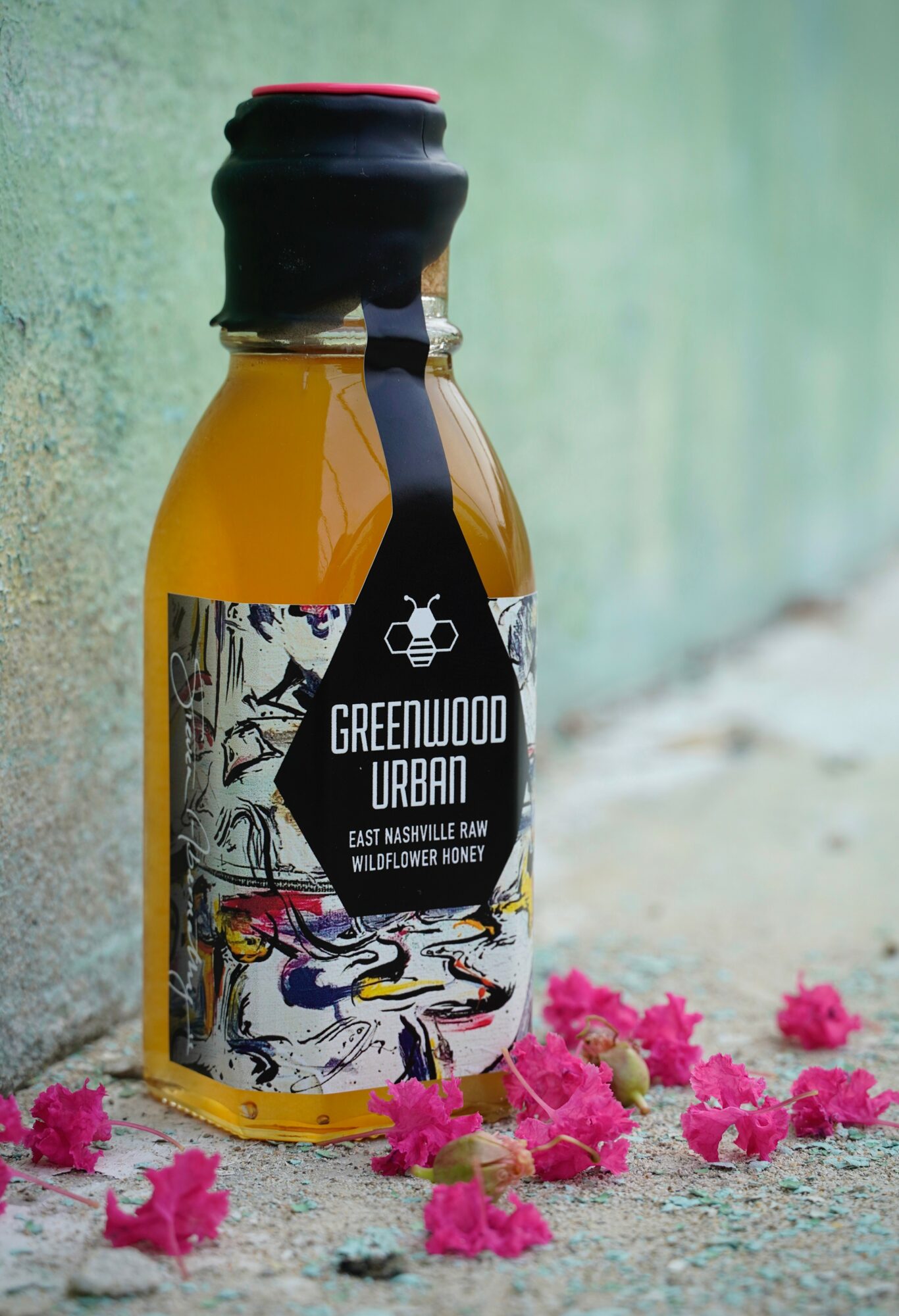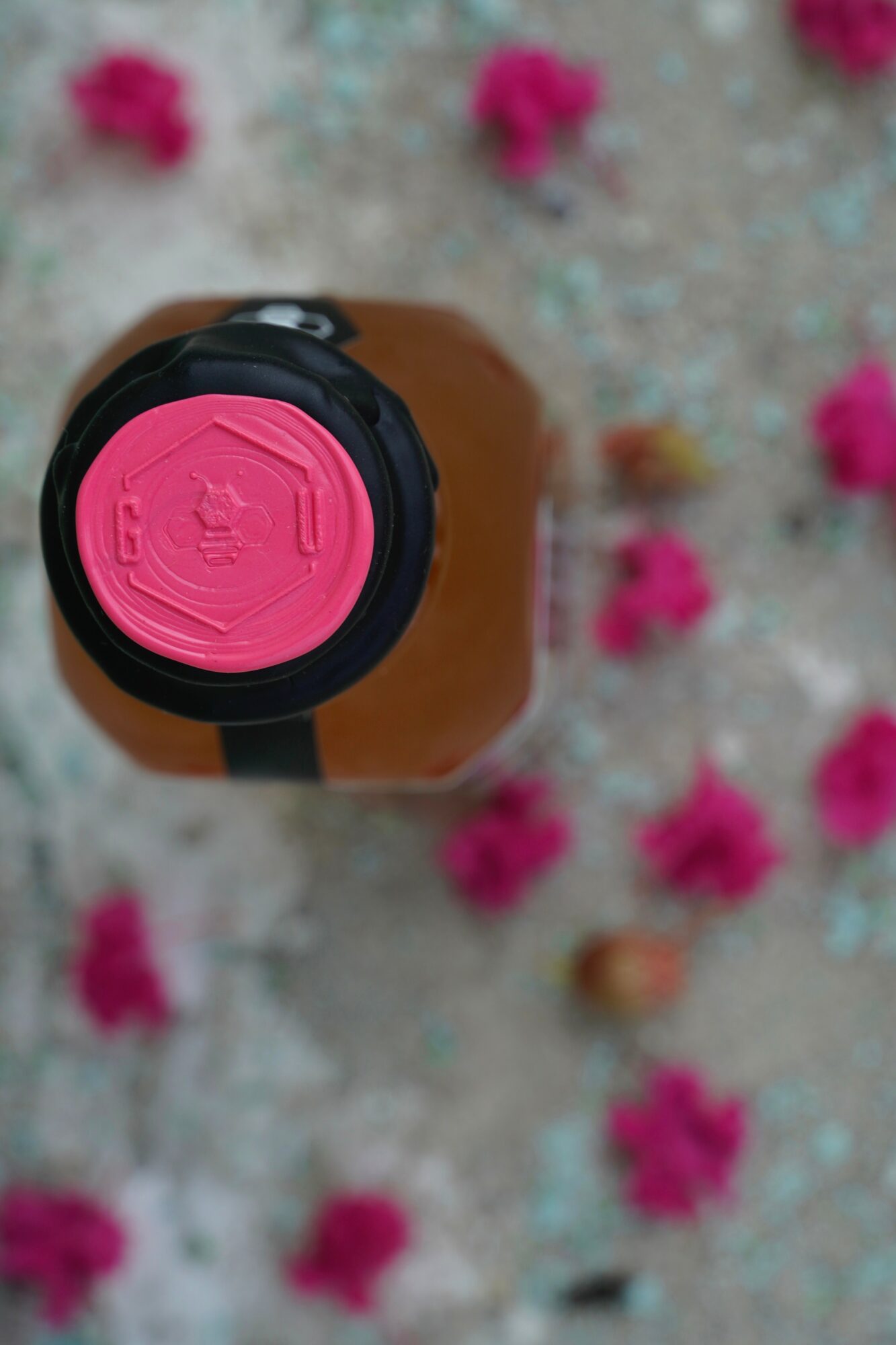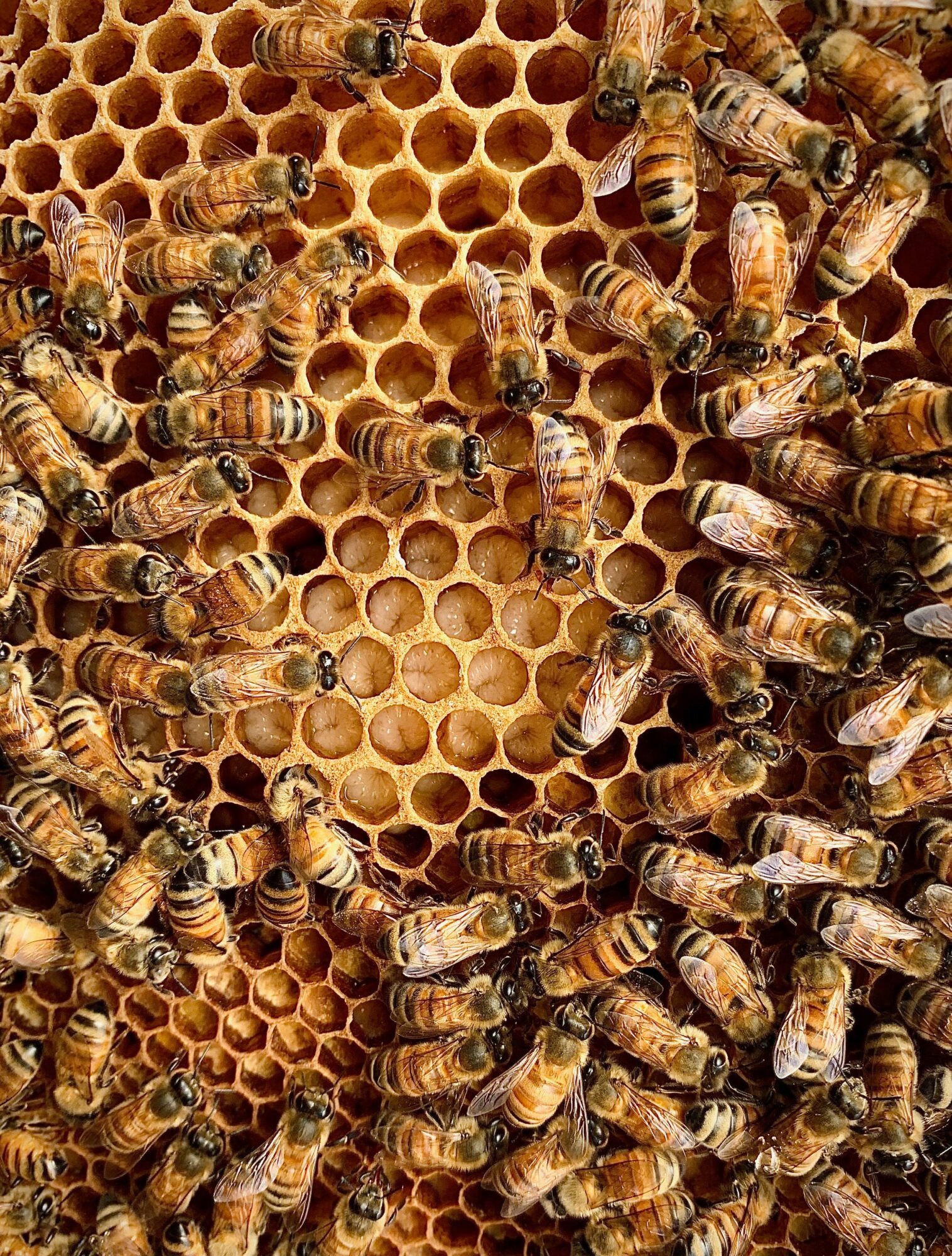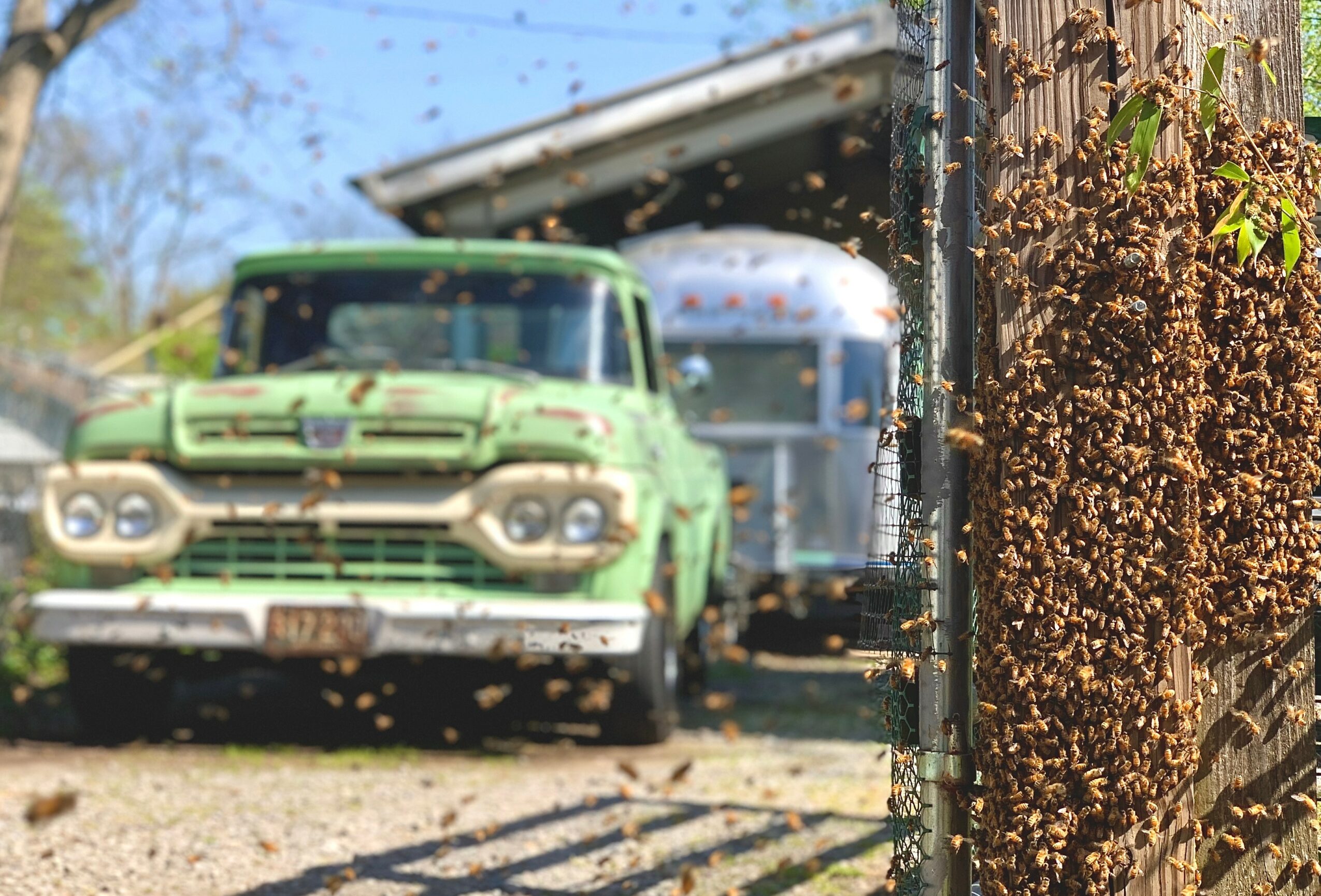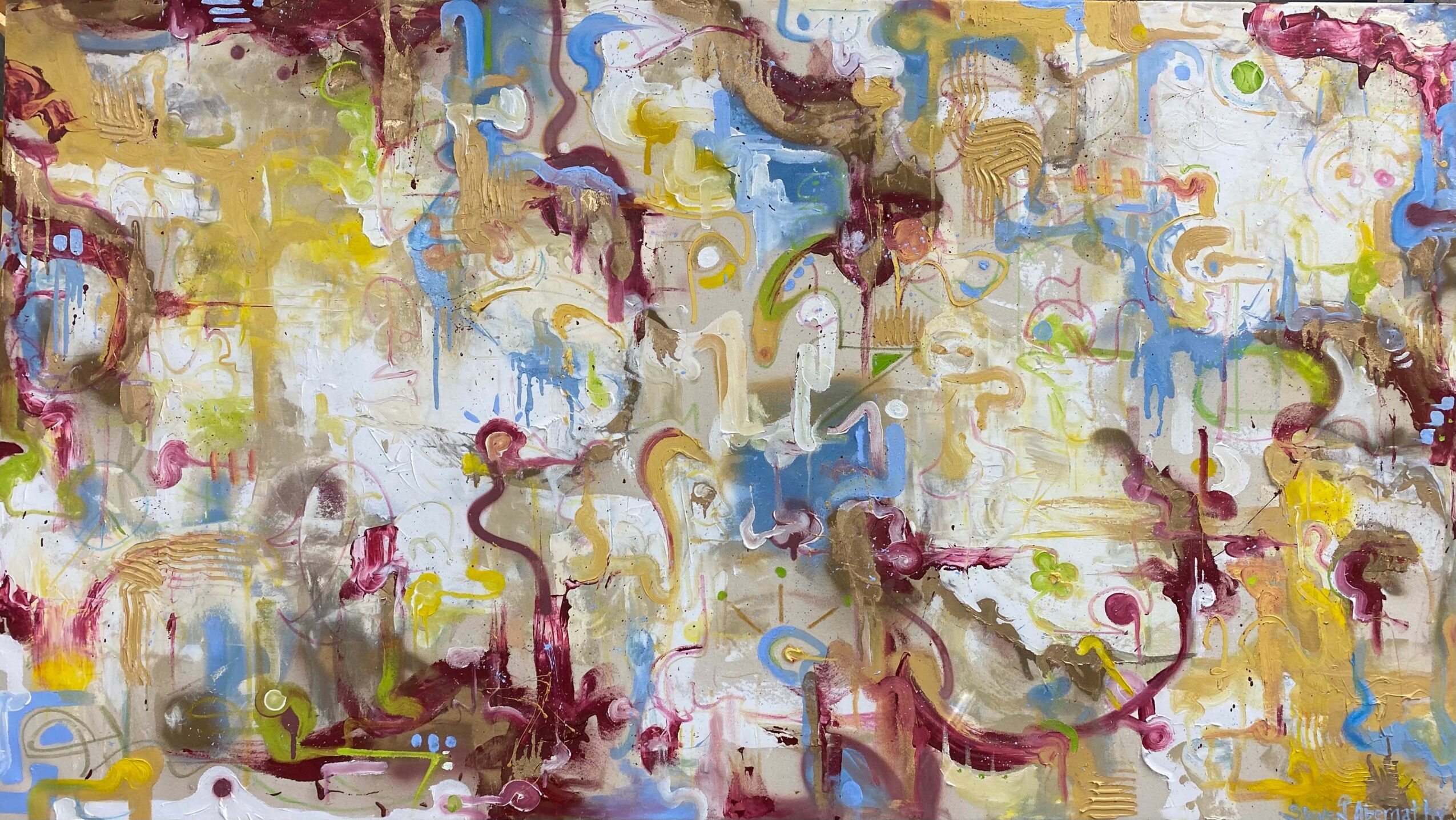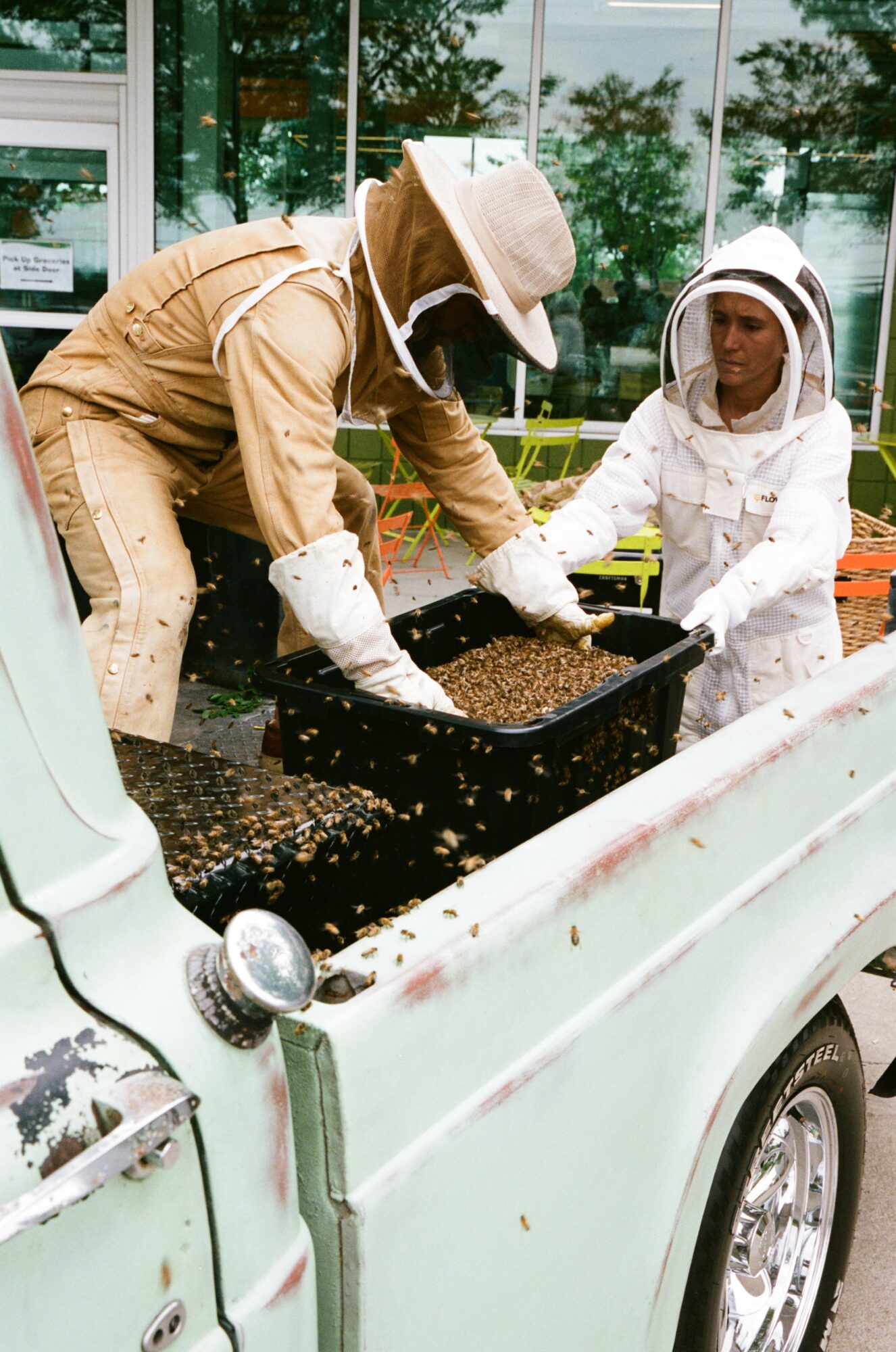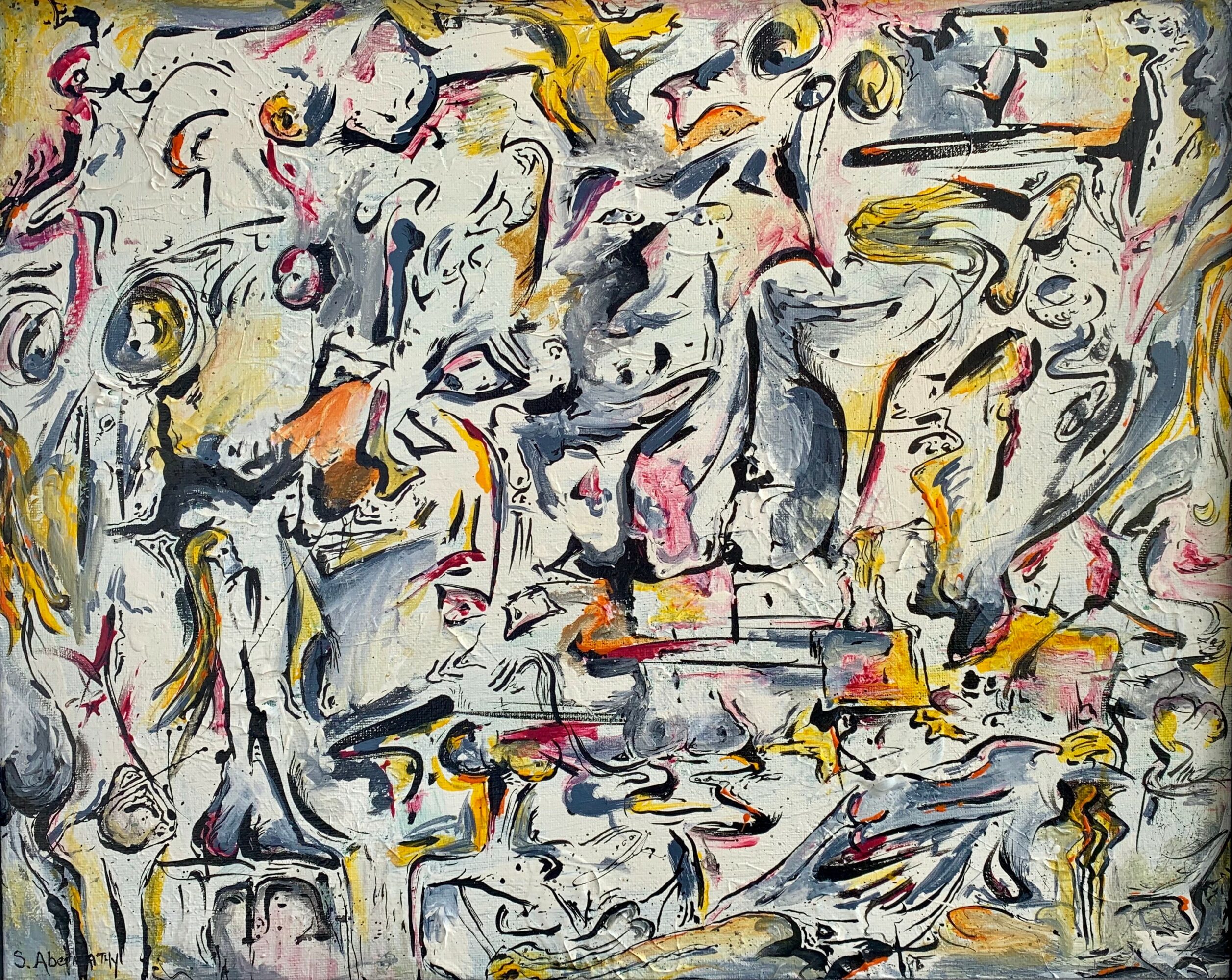 Image Credits
Hollis Bennett
Chris Daniels
Myl Pack
Jesse Lendzion
Claire Papevies
Steven Abernathy
Suggest a Story:
 NashvilleVoyager is built on recommendations from the community; it's how we uncover hidden gems, so if you or someone you know deserves recognition please let us know 
here.